Unique Wedding Guest Book
Are you looking for a unique guestbook for your wedding? You probably think of a standard guestbook with best wishes from your guests, but there is much more than that. Be surprised with a unique and personal guestbook!
Use a city map or star map of the place or date of your wedding as a guestbook. Let the guests write a personal message or their name on the poster and you have a very special memory that you can hang right on the wall.
Personal Guestbook
A beautiful keep sake of your wedding day and the perfect way to create a lasting memory of all your guests.
Unique
Choose your wedding location or the date of your wedding day. The poster is hand made, so you have a one-of-a-kind, original guestbook!
€49
Personal
Have all wedding put a lovely text or their name on the poster and you have a super personal keep sake of your most beautiful day.
€49
Lasting
Are you going for a city map or a star map? Pick your favorite color and enjoy your lasting memory.
€59
"We used a Place the Moment as a guestbook at our wedding. It turned out awesome! A very beautiful poster of top quality and extremely personal with all the names of our wedding guests on it. Very happy with it!!"

-Jaimy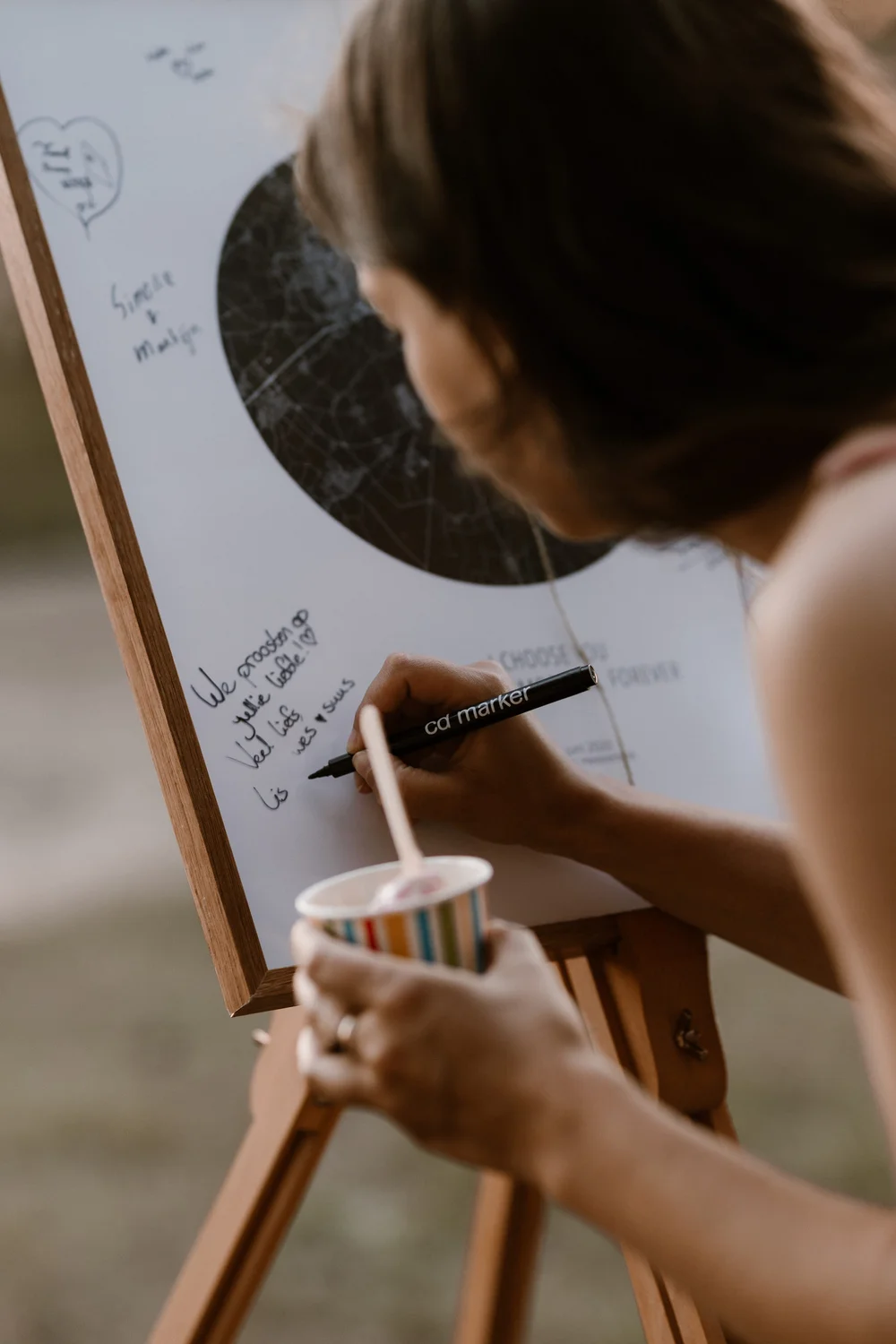 Personalized Guestbook on your Wedding
Where are you getting married? Use the location of your wedding to design a map poster and make a lasting memory. Have all your friends and family put their names on it and you have a very unique guestbook!

How does it work? 
1. Choose the place or date of your wedding
2. Add a nice quote or your names
3. Pick your favorite color
Frame the poster on an easel at your wedding and have everyone put their wishes or name on the poster. After your honeymoon, you can hang it up the wall in your house immediately and start reminiscing.

Also nice the give as a gift! Check the map editor to create the poster or get some inspiration first by looking at other map posters. Our posters are of the highest quality and contain the finest details to really immortalize the wedding day. Order this unique guestbook now and make the wedding of your loved ones extra special and give them a gift they will never forget!